The final multiplier event took place ONLINE from 25.-26.11.2021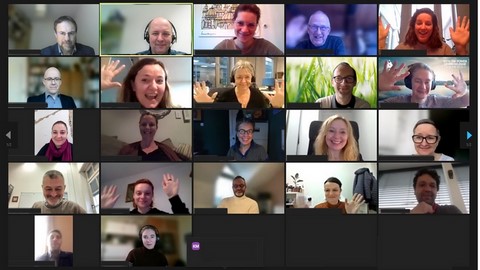 The Final Multiplier Event and at the same time the 1st International Conference for Sustainable Entrepreneurship Education (1st SustEntEd) took place ONLINE from 25.11-26.11.2021
The 1st International Conference on Sustainable Entrepreneurship Education held from 25.-26.11.2021 online from University of Natural Resources and Life Sciences, Vienna (BOKU) by the INTRINSIC project has ended successfully!
Ilona Södervik, Alain Fayolle and Marco Rieckmann highlighted the different spectra of Sustainable Entrepreneurship Education in Life Sciences by high quality keynotes.
Andy Penaluna, Elin McCallum, Hazel Israel and Yvette Baggen contributed by outstanding innovative workshops on how to design learning activities to foster a sustainable entrepreneurial mindset!
Lisa Ploum, Yvette Baggen and Simon Heath co-organized the conference with me.
Thomas Lans was a core contributor to the project from the beginning, a central stimulus and great inspiration for us all and our project!
Emilio Chiodo, Antti Lähtevänoja, Janna Pietikäinen and Michael Ambros contributed with case studies on how to implement education for a sustainable entrepreneurial mind-set at Life Science Universities.
David Rae, Julian Park, Gitte Schober and Joanna Paliszkiewicz together with the above mentioned case study presenters formed a panel moderated by Barbara Hinterstoisser for a focused discussion on how to go on to strategically implement the change needed to deliver higher education at Life Science Universities fostering the development of a sustainable entrepreneurial mind-set in students, which is seen as a crucial necessity to be able to tackle the sustainable development goals sucessfully.
Now we are working on a synthesis of the conference, to come up with a change Agenda for Life Science Education that is able to transform students into active change agents to achieve the sustainable development goals (https://sdgs.un.org/goals).